Announcers
---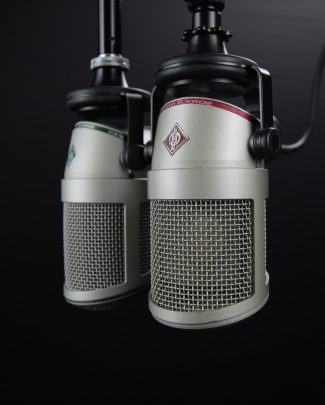 Greg Hoover "The Morning Show"
After devoting 39 years to the Greencastle-Antrim School District, in which he served in numerous positions, including Superintendent of Schools, Greg was part of a group of people that had a dream of returning local radio to the Greencastle-Antrim community. In June of 2016, their dream came true. In 1978, Greg faced one of those forks in the road and decided to go with the one that led him into education. The other road was radio, which he managed to keep his foot in the door by working part time until 2000. He has served at numerous radio stations in the area, but spent most of his time at WKSL, WIKZ and early on, at WEEO. Along with being a DJ, he has been (and still does) play-by-play broadcasting for numerous sports, as well as being the lead announcer for the Pennsylvania Cable Network's television coverage of the Cross Country state championships. He is married to Ronda Hoover and between them, they have seven children and six grandchildren. He was born and raised in Greencastle and is very proud to call Greencastle his home.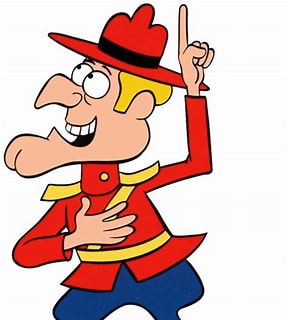 Bill Gore "The Morning Show"
Duped the "Royal Canadian" by his many fans, Bill comes to us from his native home somewhere in the vast country above us. Though he has been in the lower 48's for goodness knows how long, you can still catch a hint of the Canadian accent. If that doesn't due the trick, then his reference to hockey should. I mean, not many United States citizens actually talk about ice hockey, but Bill does. He vast knowledge of music, movies and history allows him to fit right in with all the other "know-it-alls" on The Morning Show. You can hear Bill on Monday, Tuesday and Wednesdays from 6:00 am to 7:30 am (an agreement with the Canadian Government restricts the number of hours he can be on the air) and from 6:00 am to 9:00 am on Thursdays and Fridays.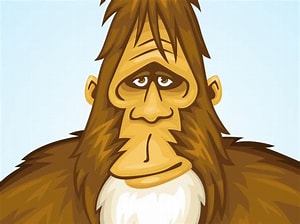 Mike Bock "The Morning Show"
After realizing his dream of becoming a bass drummer for a rock and roll band was just another failed dream, Mike turned his limited talents to radio. He went on the air on WRGG's The Morning Show on day number two (because he wasn't invited for day one). Remarkably, he has been there (well, off and on) ever since. Occasionally, he will bring the bass drum down from the attic and march around his back yard. Occasionally. He has many interest outside of radio, but none can be mentioned here.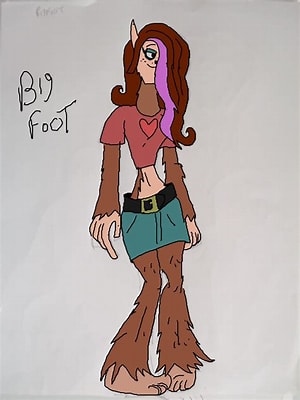 Mary Bock "The Morning Show"
Mary's time on The Morning Show is limited by her work schedule (hey, someone in the family has to work!). Her main responsibility to the show is two-fold: (1) She has the almost impossible responsibility of getting her husband Mike out of bed to come into The Morning Show and (2) She has the almost impossible responsibility of reporting to the show the many mistakes made by the staff. And did we mention she also has a fulltime job?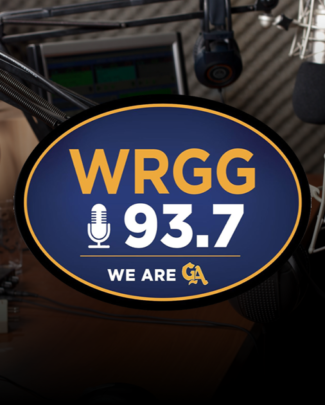 Ethan Shank "The Moring show"
Ethan joined The Morning Show elite when he reluctantly signed up for an internship at WRGG. Though the internship is long over, he still returns to The Morning Show most mornings from 7:30 am to 9:00 am, despite pleadings from his parents to stop. A three-sport star in high school and a football recruit to Juniata College, many are complex why this seemingly successful young person continues his tenure on The Morning Show.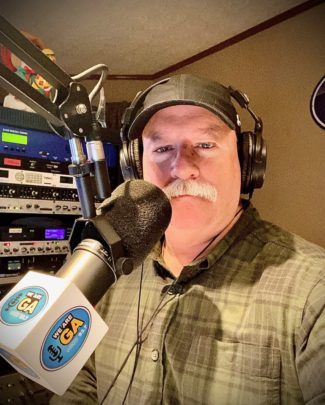 Ron Oliver "The Morning Show"
Not quite an "official" Greencastle native, "The Morning Show's" Ron Oliver has spent most of his 60 years in the Greencastle area. An "Army Brat" by birth, Ron and his family moved from Germany to town in 1958 and settled on South Washington Street , just a few houses down the street from Dr. Hoover. A 1974 graduate of GAHS, Ron was active in both sports and music. A five year "visit" to Arizona in the mid 1980's gave him the Southwest "bug" and has been calling him back for years. Ron and his wife Stacy look forward to moving back to AZ someday soon.Ron has been in some form of sales and/or customer service for over 36 years and in addition to the exorbitant amount of money he has made over the years, his favorite part of his career path has been meeting new and interesting people! Ron and his wife, "The Pipster", live in Antrim township and have three sons and three grandchildren. Ron hopes that "The Morning Show" listeners enjoy the show as much as the WRGG crew enjoy bringing it to them!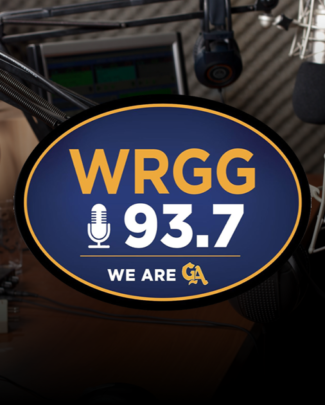 Jason Kabler "The Morning Show"
There is nothing that can be said about Jason than what's already been said. That said, Jason joins us every morning in the studio when he is in Greencastle performing. If in Hendersonville, Tennessee, where he supposedly lives with his (supposedly) finance, the Imaginary Carrie, he joins The Morning Show on Wednesday at 7:00 am for "Movies, Movies, Movies" and again on Friday mornings in the 7:00 am hour to present his weekly list of bad dad jokes.
In his spare time, he performs in front of live audience, singing his songs to make money. And begging, he does that, too, to make money.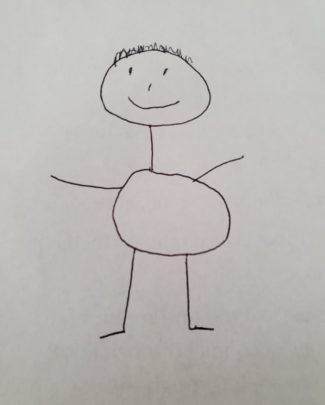 Vernon McCauley "The Morning Show"
Vernon is one of the many "contributors" to "The Morning Show," with his segment on Thursday morning from 8:00 am to 9:00 am, cleverly titled "Thursdays with Vern, or Vern'sDay." He is famous around the Greencastle-Antrim area for his very clever catch phrase "reach out, touch a friend and tell them about WRGG, especially Thursday's when I am on The Morning Show from 8:00 am to 9:00 am." Many experts in the field of catch phrases believes this phrases to be way too long. But that hasn't stopped Vern. Vern is also the creator of the imaginary "Jacki" who also appears on The Morning Show on Thursday's during the 7:00 am hour. "Jacki" emerged from Vernon's very fragile early childhood growing up in the wilds of West Virginia, raised by West Virginia speaking wolves.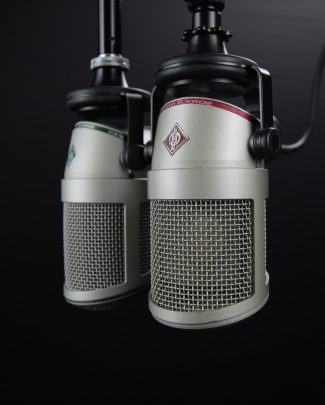 Ben Thomas Jr. "The Morning Show"
Ben is a Franklin County native growing up in the cities of State Line and Upton. In high school and college he worked at WKSL-FM radio. After college Ben pursued a law enforcement and municipal government management career spanning the past 37 years. Ben is the Manager of Cumberland Township, Adams County, and a retired police officer and current Mayor of Greencastle. He is married to Tina (Stockslager). Tina is semi-retired while continuing to work part-time for the past 37 years at Hagerstown ENT Associates. Tina and Ben live in Greencastle. Their daughter, Jen Everetts (husband Andy) have one daughter, Elizabeth Quinn.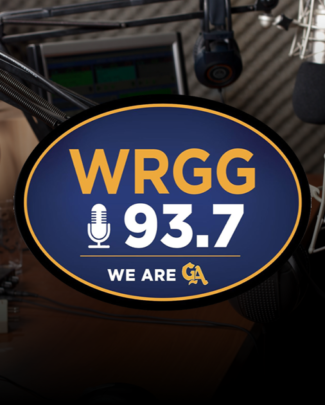 Jackie "The Morning Show"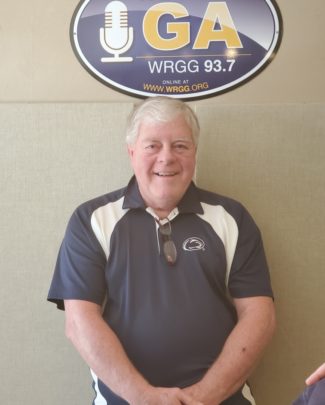 Dave Kipp "Mid Mornings"
My love for 50s and 60s music began when I was a teenager. I killed many 9-volt batteries in my transistor radio going to sleep listening to the Sunday night Oldie shows on great stations like WKBW Buffalo, WOWO Fort Wayne, and WBT Charlotte. The music plus listening to DJs like Dr. Don Rose of WFIL in Philadelphia lit the flame in me to pursue a career in radio. After a few years at WMCR in Oneida, N.Y. and WNOW/WQXA in York, PA, I decided to pursue a career in Information Technology (IT). In 1990 I was blessed to be a part of the handful of folks who stood up the Coast Guard's Operations Systems Center (OSC) in Martinsburg, WV. I retired from the OSC after 25 years. My community service includes past service on the GASD Board of Directors. Today, I continue being involved in my community through our church community, Ruritan, Old Home Week, and Greencastle's radio station; WRGG…93.7. I am blessed.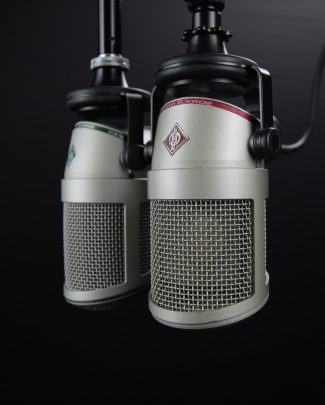 Garry Kline "Mid Mornings"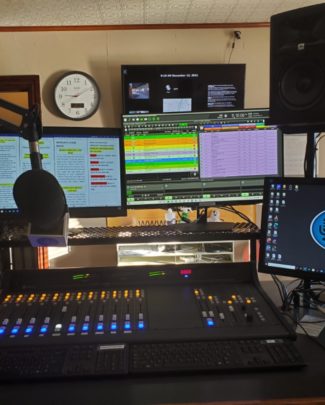 Wade Burkholder "Late Afternoons"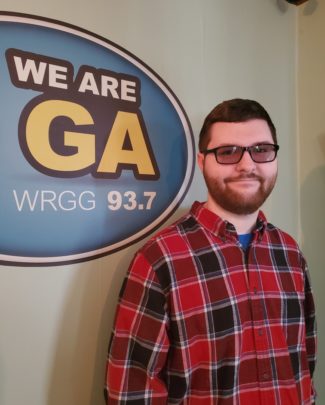 Kyle Swope "Mid Afternoons"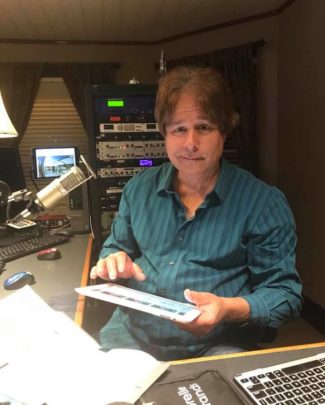 Chris Palladino "Mid Afternoons"
Chris, known at the station as "The Professor" due to vast knowledge of Rock and Roll, spends Friday mid-afternoons with you from 12:00 PM to 3:00 PM. Not only does he bring you the best music of the 50's, 60's and 70's, but he will give you a little bit of the back story behind the music, allowing you to sharpen your trivia skills. And it's all for free! Chris also hosts three specialty shows on WRGG, "The Wax Museum," "Today in Rock and Roll History," and This Week in Rock and Roll History."
Hollis Zimmerman "Hollis Z – Saturday Mornings"
Hollis will astonish you with his depth of knowledge of music from the  50's, 60's and early 70's. He will give you interesting facts about the artists, and their music. He has a keen interest in the big variety of oldies that he plays on Saturday mornings.  His love for the oldies music began at a young nine years old when he enjoyed the music playing his mother played around the house and in the car.  The relationship that he had with the  older generation, both family and friends was also an incentive. His friends call him "The Encyclopedia of Music" because he can you a song, the artist, record label, year of release, and other assorted trivia in an instant!  Some of the oldies radio stations he would tune in to include: WICL in Martinsburg WV, WXDC in Berkeley Springs WV and WHAG in Hagerstown, MD.  Hollis is currently attending Montgomery College in Rockville, Maryland. where he is studying radio broadcasting. He began his radio career at 1450 AM "The Source" in 2016.
He is very proud to be the "Young Man with the Golden Touch" and spin the oldies every Saturday morning here in Greencastle-Antrim and Southern Franklin County!
News, Sports, and Weather
---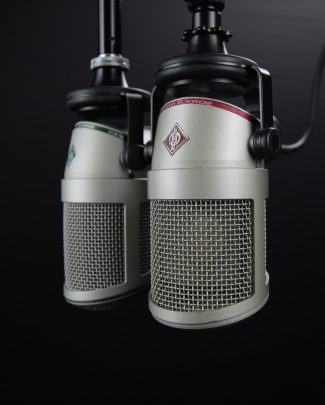 Scott Douglas "Local News"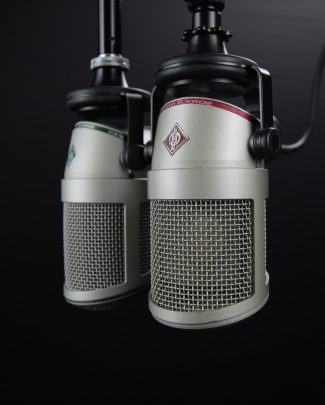 John Freeman "Local Sports"
After serving two years active duty in the U.S. Army, John attended Penn State University earning a journalism degree. Following graduation, he was a news reporter and anchor at radio stations in Sunbury and State College and a news reporter for WJAC-TV in their State College bureau office. In 1994 he moved to the Greencastle area to become the weekend news anchor at WHAG-TV in Hagerstown. He changed careers after graduating from Shippensburg University with a B.S. in finance and an M.B.A. from Mount Saint Mary's University. John currently manages the Credit Underwriting Department for Middletown Valley Bank. John has lived in Greencastle since 1995 with his wife, Dr. Sandra Fink-Freeman, who owns and operates Greencastle Eye Care Center. They have two children, Benjamin and Jason. John and Sandy are also parents to one dog, Sadie, as well as two cats, Mazie and Ike. John Freeman is currently the morning sports reporter as well as a co-host for WRGG's two sports-oriented talk shows, The Word on the Street (Sunday) and Chalk Talk (Thursday). John also announces play-by-play for several Blue Devil high school sports.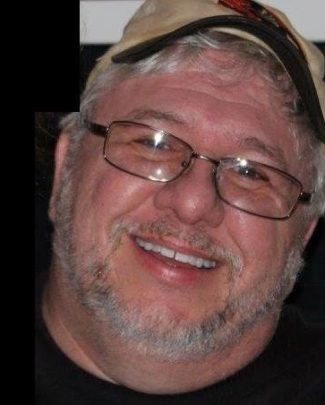 Jim Vaughn "Staff Meteorologist"
A lifelong obsession, Jim has been recording weather observations since he received his first weather station as a 12 year old back in 1976. He later spent time as a storm chaser in Oklahoma in the late 1980s. Graduating from Penn State University in 1995, majoring in Meteorology, he became a contract Meteorologist for the National Weather Service at their Elkins, West Virginia weather office. In 1996 Jim accepted a position as a contract Meteorologist in Washington, DC for the NWS/FAA at Reagan Washington National Airport. He celebrated his 23 year anniversary at that weather station back in June. In 1997 Jim accepted a position with Verizon to provide weather forecasts on Verizon's weather phones in Washington, DC, Baltimore, MD, Boston, MA, and Wichita, KS. He will celebrate his 22 year anniversary in these cities in March. In the early part of 2016 Jim created a company named NowCast Weather, a company that supplies on air weather forecasts for radio stations. WRGG was the VERY FIRST radio station to broadcast Jim's forecasts. As of July 2019, Jim's forecasts can be heard from Maine to California on 53 radio stations covering 38 states, Washington, DC and a small portion of Canada. Over 44 million people per day can hear a NowCast Weather forecast. But Jim's heart will always be with the station that gave him his first chance to mumble "The weather forecast for………….", the station that he can ALMOST hear from his hill top home in Ringgold, MD.
Specialty Shows
---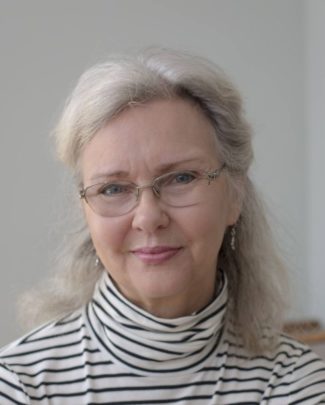 Lois Steichen "Around Your Community"
In the early '90's, Lois had an arts interview show on WSJS 600AM radio in Winston-Salem, North Carolina. A Minnesota native, Lois and her husband, Tom, and twin boys spent 35 years in Winston-Salem where she was a community theatre actress, singer and voice-over artist. Grandchildren brought Lois and Tom to Greencastle in 2012. Bringing you the local non-profit and government events comes naturally as Lois had a 15-year career as a Public Relations Director for visual and performing arts and history organizations. Collecting and disseminating information is what she does!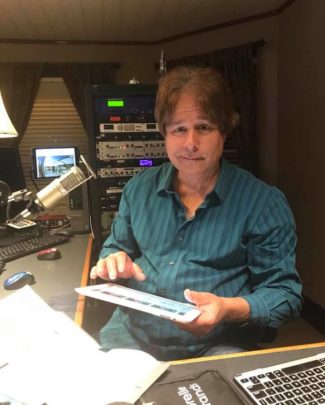 Chris Paladino "The Wax Museum," "Today in Rock and Roll History," "This Week in Rock and Roll History"
Chris Palladino is the host of The Wax Museum, Today In Rock and Roll History and This Week In Rock and Roll History, all of which run on a number of stations across the country. Chris does the Friday 12 noon to 3pm afternoons shift and contributes to The Morning Show on WRGG. He's been working in radio since 1979, plays guitar, bass and mandolin in local band Rumours and is a full-time electrician.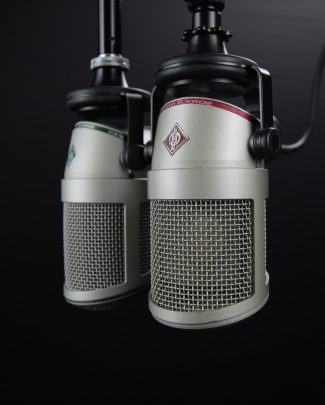 Lanny Carbaugh "Blue Grass Connection"
Lanny was born and raised in Greencastle and has worked in radio since 1954 starting as a go-for or Jack Geiger and Jay "Jaybird" Hanshaw at WAYZ in beautiful downtown Waynesboro. While in the U. S. Air Force in 1957 and 58 stationed in Japan, he broadcast on the local US FM radio WSDO, Sado Shima, or as they called it, "The Alcatraz of the Far East, High on Mt. Kimpo looking down on the world and you." With limited resources, he talked a good bit just to keep the broadcast line open and used a portable Philco record player with the speaker pointed at a live mike to broadcast music. He played Patty Page, Four Lads, and a couple of Country All Stars such as Grandpa Jones and Little Jimmy Dickens. The Air Force Times provided our news copy. WRGG is his first formal "on air" experience in broadcast radio. Tune in to Lanny on the Morning Show weekdays 6am to 9am and Blue Grass Connection Sunday evenings 4pm to 6pm.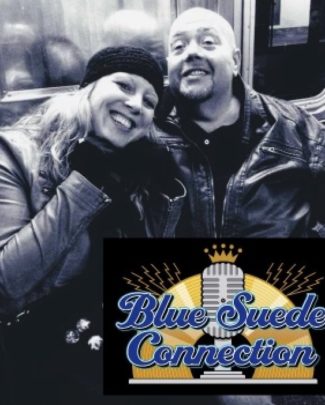 Dan Hawthorne "Blue Suede Connection"
A radio personality from way back, from top 40 hits on WQCM in the late 80's to one half of The Really Really BADD Radio show in Ocean City, MD in the late 90's. Dan loves inspiring others with his life changing story, encouraging and letting everybody know you truly can get your life back. Behind the mic is where Dan belongs; entertaining, inspiring and sharing his love for Elvis along with putting a smile on faces by doing what he does best–live Radio! The man of PEACE. The man with a million voices–meet Dan Hawthorne.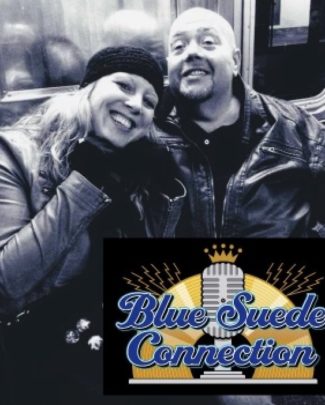 Patricia Garber "Blue Suede Connection"
Long time Elvis fan and fabulist, Patricia Garber, weaves her knowledge of the legend Elvis Presley into stories that connect with fan's across the globe. Patricia has been writing professionally for ten years and authored two successful books "Eternal Flame" and "Samantha's Secret" along with several short stories. Elvis Now Radio is her first venture into the radio world, but the subject alone makes her feel right at home–meet Patricia Garber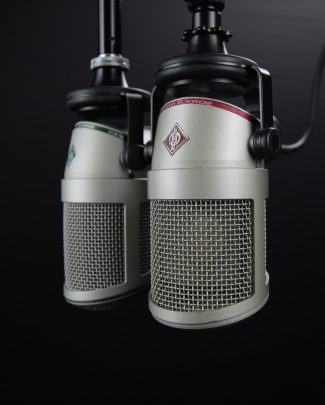 Mike Donald "On Track with Mike"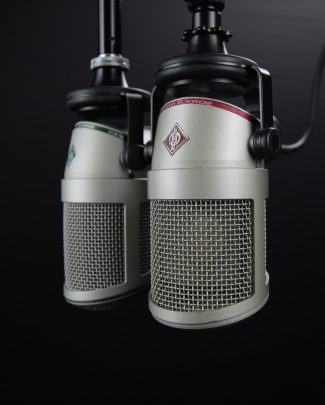 Mike Kershner "On Track with Mike"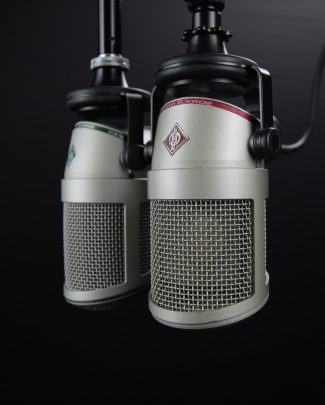 Bill Taylor "50 years of Country", "When it was Live", "Journey Into Melody", "Memories"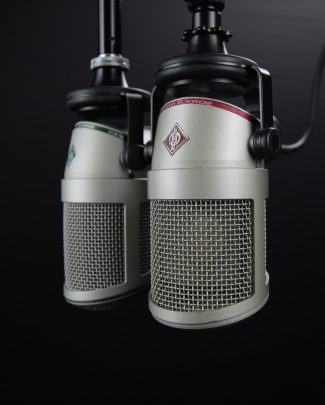 Shawn Taylor "50 Years of Country"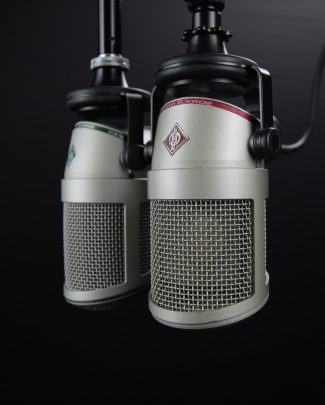 Jen Vanderau "Everything Eighties"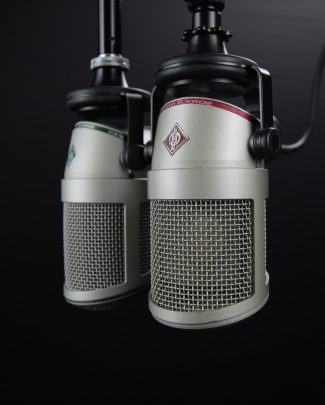 Bill Cromwell "The Third Floor"
My love of classical music began with my parents and grandmother, listening to Prokofiev's Peter and the Wolf and Rimsky-Korsakov's Scheherazade when I was a child.  I sang professionally for four years with The Columbus Boychoir of Princeton, New Jersey, and that experience changed my life, especially in the realm of classical music.  I've taught English to 8th graders for over 27 years and have two kids, a wife, and three cats. I realized my dream of producing and hosting a classical music program on the radio by creating The Third Floor, now in its fourth broadcast year.  Classical music is an integral part of my life, and I'm happy to share my enthusiasm for the art form with listeners in the Greencastle-Antrim area . . . and beyond!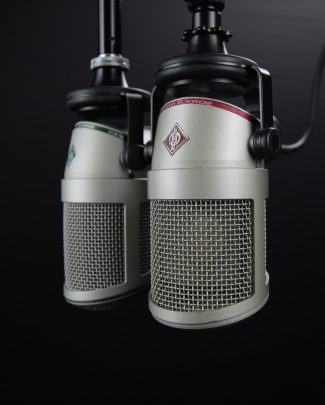 Dominic Brown "Veterans Straight Talk"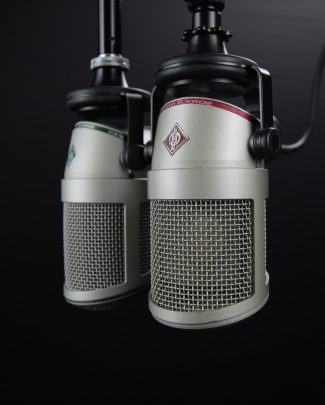 Tabernacle Choir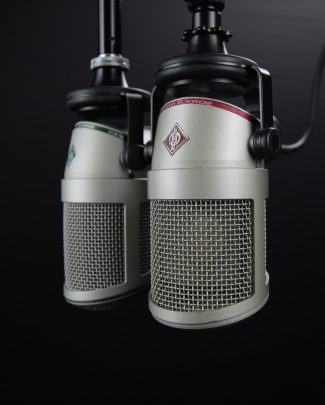 Antrim Brethren in Christ Church Church Program, Antrim Brethren in Christ Church "Message for Today"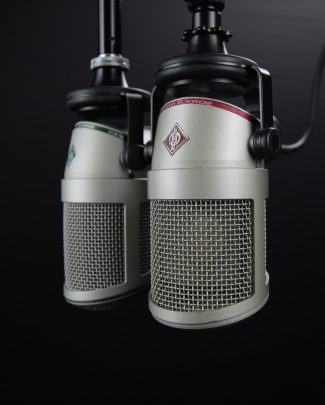 Box of Blues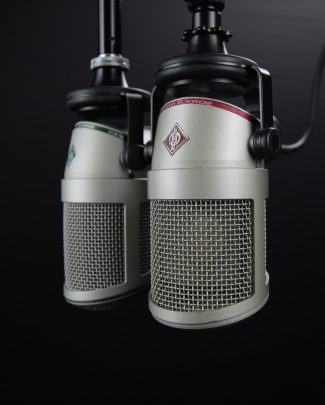 Greatest Hits U.S.A.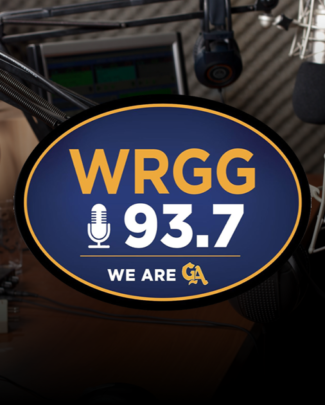 Otterbein U.B. Church "Today's Inspirational Thoughts"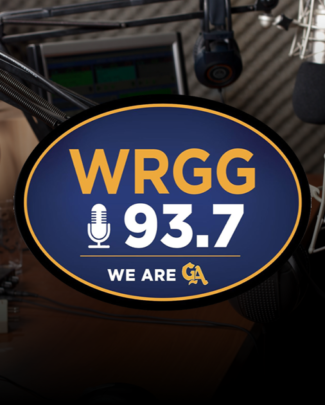 Gospel Radio Favorites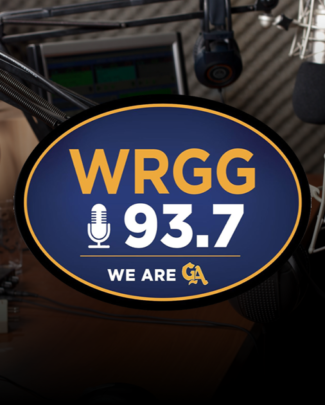 "Rules Free Radio" with Steve Kaplan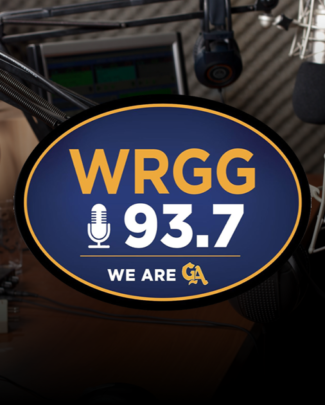 "Chalk Talk" with Garry Kline and John Freeman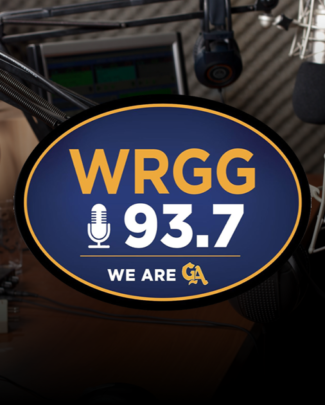 "All 22" with Ethan Shank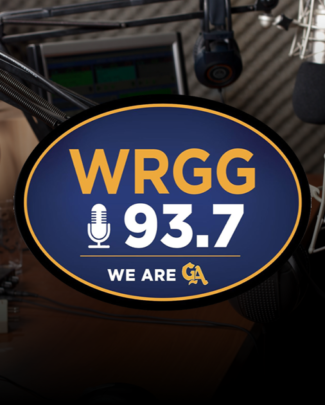 Mary Lee "Jukebox Jams with Mary Lee"
Technical Staff
---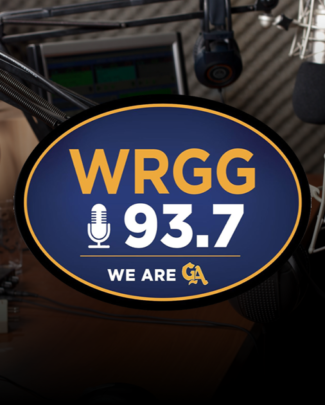 Linda Burkholder--Accounting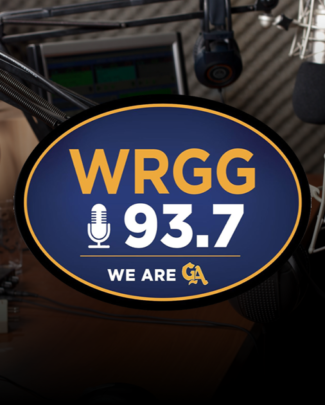 Jeff Baker--Engineering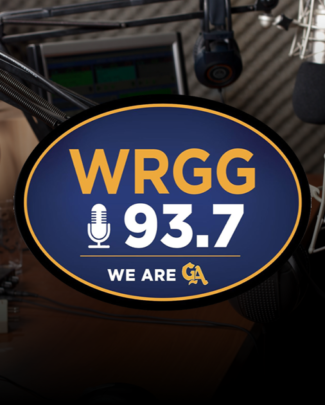 Stan Schafer--Engineering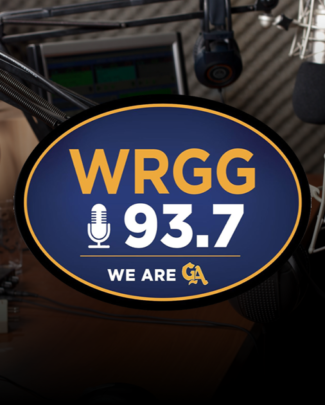 Rob Pearson--Technology
Administration
---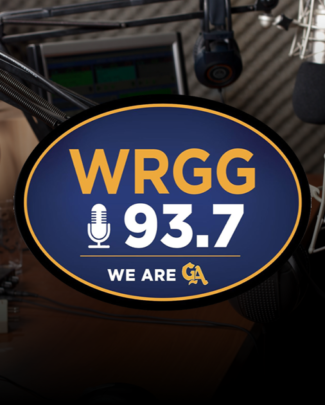 Marketing--Wade Burkholder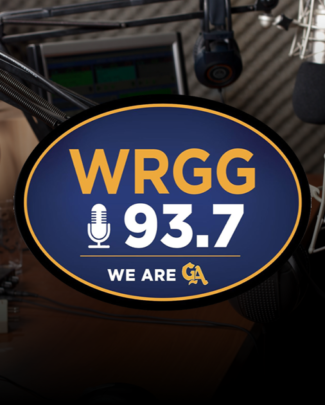 Director of Operations--Greg Hoover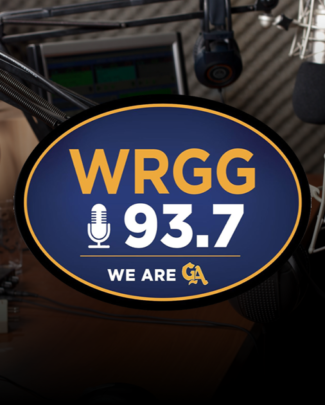 Benjamin F. Thomas, Jr.